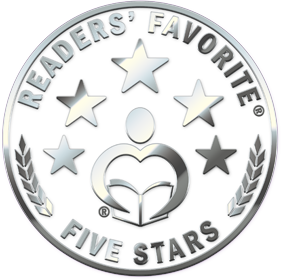 Sean Clarke's book receives a warm literary welcome.
Readers' Favorite announces the review of the young adult, fantasy book "A Hunter Rises" by Sean Clarke, currently available at https://books2read.com/u/31Kzla.
"Reviewed By Liz Konkel for Readers' Favorite

"In A Hunter Rises, Sean Clarke highlights prejudice and abuse through Jacob's story by creating poignant moments in his journey. These moments are seen in how he was kicked out by his best friend's father, the various prejudices such as hating the Antantans and them hating the Dakew and Mixlings. Jacob has suffered several instances of mistreatment, and for being a Mixling. Against this background are also instances of kindness from various characters such as Janmano who gives him a place to sleep and Captain Hudson who helps him.
The most important person on his journey is his best friend Orla who stays with him from the beginning and through the war to reclaim the country. The story weaves in Gunnar Veto who is also searching for the Elemental Key and the Chamber of Elements while playing an important role in Jacob's past. The world is filled with various fantastical elementals, including creatures such as Rochana the Gudhopper, a group of mercenaries called the Red Ghosts, the Domdan Treasure, Pulse-Bombers, and revolutionaries.
These elements are blended into the larger plot of war for the Elemental Key and the sudden responsibility thrust on Jacob when he discovers who he is. Humor is subtly woven throughout such as Jacob being strapped to Rochana to travel, and the characters' personalities. A Hunter Rises is a coming-of-age journey about the strength to save a country with elements of war, magic, prejudice, and self-discovery."
Readers' Favorite is one of the largest book review and award contest sites on the Internet. They have earned the respect of renowned publishers like Random House, Simon & Schuster, and Harper Collins, and have received the "Best Websites for Authors" and "Honoring Excellence" awards from the Association of Independent Authors. They are also fully accredited by the BBB (A+ rating), which is a rarity among Book Review and Book Award Contest companies.